While we were in Maui, we stayed at the beautiful Grand Wailea Resort, located in the heart of Wailea. We loved this resort!  The location couldn't be better for exploring the island of Maui.
The Grand Wailea is a fabulous property with a ton of amenities and impeccable service. The property has a bunch of different pools, including an adults only pool and a swim up grotto pool bar! There's also a big water slide that's a ton of fun!!  There are great trails along the beach, which was a fun way to start every day.  Plus the location is perfect for exploring Wailea and the island of Maui!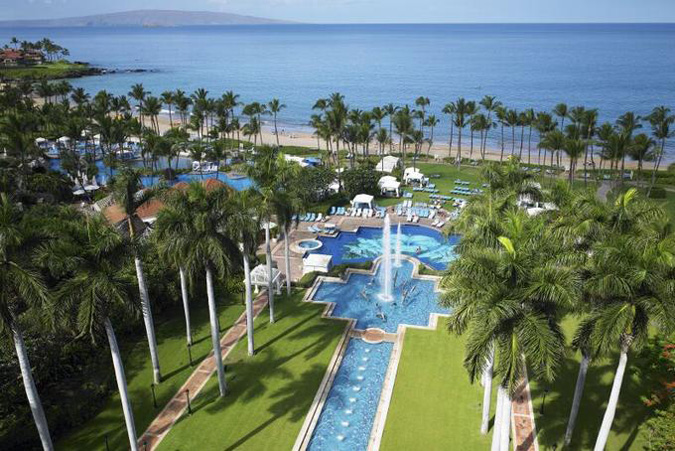 A few tips for staying there.  They only have valet parking, and the valet gets really busy.  So call ahead and then your car will be waiting for you. Also, this resort is really popular with families, as is almost everywhere in Maui.  Try to visit during a time when school is in session as there will be much fewer families.
We stayed in a Napua Suite located in the Napua Tower which I would definitely recommend.  Our room was large with a living room and a spacious balcony with ocean views.  By staying in the Napua Tower you also have a special concierge, as well as complimentary breakfast and a cocktail hour every evening.
Interested in going to the Grand Wailea for your honeymoon? Contact us!